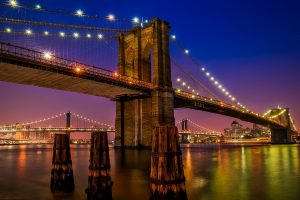 Last week someone came to me with yet another $50-a-month "SEO" program that they were considering buying. These always make me laugh and cry at the same time. Smart business owners who would never buy shares in the Brooklyn Bridge from a New York street hustler get suckered into these "SEO" programs all the time.
The fact is, real search engine optimization is hard work. It requires someone with experience and skill to spend a significant amount of time in order to get prospective customers to your website. As such, real SEO costs thousands (not tens) of dollars. Yet, when done right, SEO can provide a tremendous return on investment.
If someone on the street corner offered you a Rolex watch for a hundred dollars, there are only two possibilities: (a) it's stolen, or (b) it's fake. If someone offers you a hundred-dollar SEO program, the only two options are: (a) there's no substance and it doesn't work, or (b) they use some spam techniques that put your website at risk for getting banned from the search engines.
The next time someone offers you shares in the Brooklyn Bridge, or a ridiculously cheap SEO package, I hope you'll know enough to run the other way.
To your success!